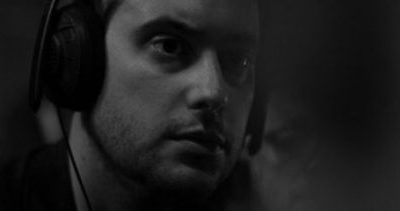 Luigi Pane
Black Comedy
Luigi Pane was born in 1981 in Italy in the quaint resort town of Sorrento. He then moved to Rome where he graduated in History & Film Criticism at the University of Tor Vergata, with a final thesis on Stanley Kubrick. He shares his time between his two greatest passions, which
are writing and filming.
In 2010, he was selected to attend the RAI ERI, an advanced laboratory of creative writing reserved for only twelve candidates. In 2012, he made his first debut as a director with his launch of a music video that gave him notable popularity. In the same year, he won the Casa Sanremo Writers competition with the short story Respira (Breath).
In 2013, he published his first novel called Ombre (Shadows), a noir fiction that awarded him the Premio Internazionale ProArte Letteratura (ProArte International Prize) from the Consulate General of Italy of New York City. He received the prize from the Consul General of Italy, Natalia Quintavalle. In 2015, he started shooting his first short movie titled Black Comedy, which features Fortunato Cerlino and Antonia Liskova.
Jamie Harry Scrutton
The Day My Gran Rode A Rollercoaster
Jamie graduated from De Montfort University in Leicester with a Fine Art Degree and it was during his studies that he found he had profound passion for film. His film, His Haunted Laughter was re-scored live on stage by 'The Cabinet of Living Cinema' during Whirlygig Cinemas 'Making Tracks' festival in London and was also screened and shortlisted for The Yorkshire Award at "The Glimmer International Film Festival" in Hull.
His set niche is now stop motion Animation. His credits include, Manbun having been screened at events in Coventry, London and was a Finalist at The Muybridge Film Festival based in Kingston Upon Thames in January 2017. His second Animation Hurricane George premiered at The Hyde Park Open Film Night in Leeds. The Film was also chosen to be screened at an Exploding Cinema event at The Cinema Museum - London back in October 2016.
His current Animation The Day My Gran Rode A Rollercoaster premiered at The Showroom Shorts Film Night in Sheffield as well as its appearance here. He is thrilled to be part of The Winter Gardens Film Festival.
Bob Olivier & Jean Faucher
Me, Baby and the Alligator
As a painter and sculptor, Montreal native Jean Faucher has contributed to major productions in cinema, museology and performing arts while being involved in countless innovative projects as a graphic designer, illustrator and publicist. Now a full-time painter-illustrator, his creations are still recognized by both relevance and craftsmanship. His personal works include half a dozen successful solo exhibitions, regular portraiture commissions and three grand children.
Bob Olivier is a multidisciplinary artist from Montreal. He has worked as a singer, writer, actor, composer and record producer. All of the films he has scored have received at least one award, notably 'An Everest from Within' NFB (Grand Prix, Fest. D'Antrans, France, Canadian Cable Broadcasters Gold Award Gold Award, Score nominated Gemini Awards, Best Music for a doc.) Arjuna NFB (Prix Fernand Seguin) Earth Keepers NFB (Best Film Rendez Vous Du Cinema Quebecois) L'Isle au Fleurs (Prix du Public, Best First Film, Festival Portneuf).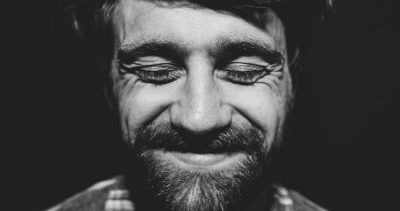 Joe Gilbert
Hollamby's Hill
"This documentary is important because it shines a light on the impact of the governments plans to eradicate social housing. The myth of council estates is one of crime and poor standards of living, often blamed on the architects who designed them. The word regeneration is widely used as an excuse to demolish these estates. The problem is what they're replaced with. Overpriced flats, with little to none design merit, that the original council tenants could never afford." Joe Gilbert.
Central Hill is a prime of example of a working community of which the post-war housing generation and the government should admire and celebrate. 
I hope the film can humanise these estates from the negative portrayal they receive in the press and also educate people about the housing crisis in London.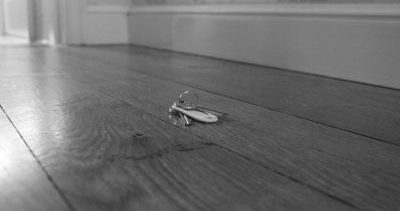 Peter Mottram
The Key to Life

Having always been interested in film making and stop motion in particular, for many years now Peter has been entering Empire Magazine's "Done in 60 Seconds competition" where the aim is to re-tell a feature film in 60 seconds. Over the years entries have included both live action and stop motion (and combinations of the two), with varying degrees of success. Having grown in confidence with each entry, the natural move seemed to be to create an original animation short.
The Key To Life was the first attempt at a longer, mainly stop motion film with an original narrative. This was a home-spun "zero budget" enterprise, with Peter, family and friends taking care of all aspects of the production. Having had the fortune to have The Key to Life show at a number of local film festivals with some success plans were made for a follow up film. Bird Seed was completed around 6 months later and makes use of a similar stop motion and live action combination.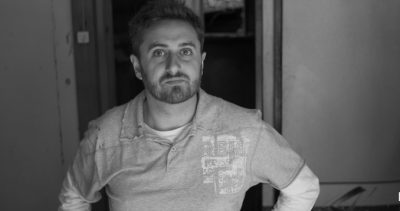 Hamish Downie
Silence
Hamish Downie is an Australian writer/producer and music video director based in Japan. Notable work includes the music videos for Robyn Loau's single Never Let You Down, and Everybody's gotta learn sometime.
In 2012, he produced the short film, Prism, based on the many-worlds theory, which was one of the finalists in the 2012 Quantum Shorts Competition in Singapore. An American Piano, which he wrote and produced was officially selected to screen at the TIFF (Toronto International Film Festival) Kids 2015, the BAFTA-qualifying festival Carmarthen Bay Film Festival, Sapporo Short Fest, Festival de Cannes (out of competition), and was invited to play at the Regal Cinema (Australia) in front of Hayao Miyazaki's swan song The Wind Rises to commemorate the anniversary of the bombing of Hiroshima.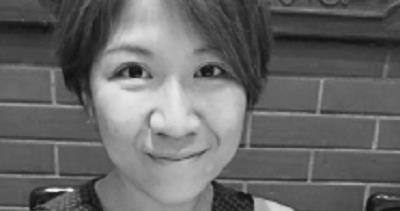 Qian Zhuang
Hole
Qian Zhuang was born and raised in Shanghai, China. With her interests focused on the relationships between people and media, Qian studied communication and journalism in Shanghai Jiaotong University where she received her BA. She has extensive experience in PR, production, newspaper and TV station, including Ogilvy, Warner Brothers, and Amazing Race, China Rush (reality show). Later, Qian found passion in telling the stories of others, so she came to the United States pursuing her master degree in Film Production at the University of Texas at Austin.
In the past few years, Qian made several short films that have been selected and screened at film festivals such as Austin Asian American Film Festival, SF Indie Another Hole In The Head Film Festival, BLOW-UP Chicago International Arthouse FILM FEST, The Portland Oregon Women's Film Festival, etc.
Meanwhile, Qian is also a successful editor. In the past four years, her editing credits are seen in short films that won awards and were screened in festivals all over the country, including Los Angeles International Children's Film Festival, SXSW, Oak Cliff Film Festival, New Orleans Film Festival, Maryland Film Festival, etc.
Qian just finished the Chinese translation of a book 'The Eye is Quicker: Film Editing'. It is now scheduled to be published in a next year or two in the Chinese market.