Women in Focus: Sunday 18 March 2018
To mark
#Vote100

we dedicate Sunday of the film festival to women in film, focusing on female directors and strong female leads. There will be discussions, craftivism workshops and resource/awareness raising for local women's services running alongside the film programme. 
Women in Focus: #Vote100 Banner-making workshop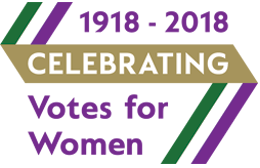 Join us for a craft workshop where you can make banners (in the style of early suffragettes) that highlight the issues women face today. e.g. barriers to civic participation, raising awareness of period poverty or sexual harassment.
This is a FREE drop-in workshop. All you have to do is turn up and sign in!
Don't forget to pick up your free Blackpool suffragette-themed postcards on the day!
Beauty and the Beast: Feminist or Fraud?
4:30pm Sunday 18 March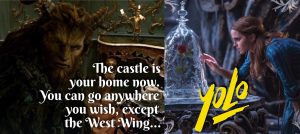 Join us for a post-screening discussion on whether Disney's 2017 version of Beauty and the Beast can be considered a feminist film.
In the past, the film has received strong criticism for romanticising Stockholm Syndrome, telling young women that they are expected to 'tame' the male beasts in their lives.
In her interview with Entertainment Weekly, Emma Watson said that this was a huge concern when deciding whether to take on the role of Belle; concluding that  "She has none of the characteristics of someone with Stockholm Syndrome because she keeps her independence, she keeps that freedom of thought."
According to Paul Young, associate French professor at Georgetown, who teaches a course on 17th and 18th century French literature:
"It's a story written and published by a woman, with a strong female character at its lead, who is very reflective and intelligent and she makes her own choices, which is not something you saw in French literature or in French society at the time." 
On the other hand, it can be seen as a story which perpetuates a fear of ugliness and reinforces male dominance.
What do you think?
Share your thoughts at our friendly informal discussion.