From time to time, the Winter Gardens Film Festival offers opportunities to work with our team on a variety of exciting projects.
We update this page regularly so do make sure that you check back.
2020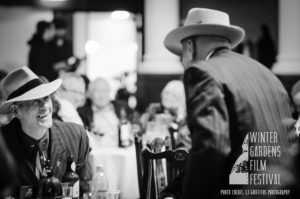 Now that we've announced our 2020 festival dates, we'd like to tell you about some of the ways that you can get involved.
1. Submit a proposal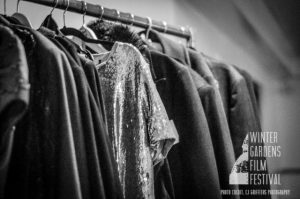 We're currently inviting proposals for artists, performers, organisations and other creatives who have ideas for something they'd like to do at the 2020 Film Festival.
The deadlines are:
· Performance and Visual Arts: 14 February 2020
· Film: 28 February 2020
· Participatory Activities e.g. workshops: 28 February 2020
We're particularly interested in activities on a music and/or dance theme.
Send an email to let us know what you would like to do.
2. Buy an early-bird wristband
New for 2020, we're releasing a limited number of early-bird weekend wristbands. These include admission to all festival events activities at a bargain price. These will be available from 13 December 2019.
3. Become a partner or sponsor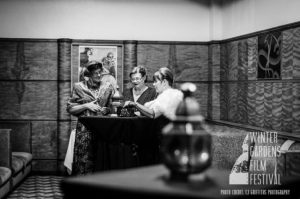 The film festival is a partnership between voluntary arts organisation Aunty Social CIC and the Winter Gardens Trust. This is a not-for-profit event therefore partners and sponsors are crucial to bringing the best to Blackpool. There are many ways to support the festival in this way, take a look at the different options and we can work out the best one for you.
– Sponsor an event: We have a number of sponsorship packages available, starting from £100. Please contact us for more information.
– Host a festival screening or event: Do you have a venue in Blackpool?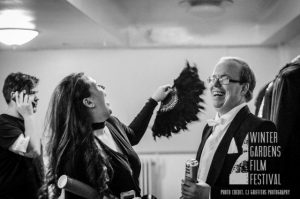 Fancy hosting a fringe event?
We'd love tohave you on board! Just email us and we can help you with programming,
delivery and promotion.
If you're a local business that would like to be involved in any other way, we'd love to hear from you too!
4. Become a volunteer
This event is proud to be volunteer-run and led. Every year we invite new volunteers to join us. There are lots of things that you can do: from ushering to character acting, box office to social media, leafleting to room dressing; we're always looking for more people to join in. You'll be part of a big group of friendly people who take part in film, art, heritage and social activities all year round.
Find out more and sign up as a general festival volunteer.