By Beth Barker
At just 19 years old, Shelagh Delaney wrote her first play – A Taste of Honey (1958). Born to working-class parents in the northern city of Salford, she was never destined for fame or fortune. Instead, she put pen to paper (or, more appropriately in her case, hand to typewriter) and wrote a play that the London-centric theatre scene could not ignore. Despite scathing reviews from elitist critics, her work became an unmissable experience and soon broke through into the world of cinema.
Just over 60 years on from its emergence, A Taste of Honey (1961) and the groundbreaking themes it explores remain relevant to the present day.
We're Not In Salford Anymore…
Before Delaney's play was picked up by director Tony Richardson and developed for the silver screen, it enjoyed several rounds of success in various forms on the London stage. The budding writer sent her script to Joan Littlewood, a legendary theatre director known for her left-leaning politics and interest in working-class narratives. To Delaney, she seemed to be the perfect fit, and within a matter of weeks, the 19-year-old was on her way to London.
The Kitchen Sink Drama
In the aftermath of WWII, post-war Britain was a different place entirely to the nation it had been before. Among other major developments came the Welfare State, established by the Labour Party with the birth of the NHS. Despite efforts to close the gap, the stark wealth divide continued to dominate British society – captured through the genre of Kitchen Sink Realism.
This cultural movement developed between the late 1950s and early 1960s in theatre, art, novels and film. The gritty works explored the realities for the British working class, characterised by thick regional accents, poverty-stricken settings and protagonists dissatisfied with their lives. Unlike previous representations of working-class people, which were often humorous, stereotypical creations, kitchen sink realism came about with honest and radical intentions.
Delaney's A Taste of Honey is one of the most iconic films to emerge from the movement, subverting the genre with its female-dominated cast in opposition to the 'angry young men' who defined it until 1961. As Selina Todd writes in her biography of the playwright: "Shelagh wanted to show working-class women in all their complexity and contradictions." (p. 100)
No Taboo Left Unturned
From its very first night in the theatre to its appearance in British cinemas across the country, Delaney's story wasn't an easy one to digest. Both industries continued to be dominated by the privately educated London elite who could only imagine what life might be like in working-class Salford.
A Taste of Honey follows the central character Jo and her hard-partying mother, Helen, opening with a great escape through their basement window after defaulting on their rent. As the story progresses, we watch Jo reluctantly complete school and enjoy a short-lived romance with Jimmy, a black sailor to whom she eventually falls pregnant. As well as an interracial kiss (a massive taboo in 1960s cinema), Delaney breaks further boundaries with the presence of an openly gay character in the form of her faux-fiance, Geoffrey.
While the film may seem like a checklist for the 60s unspoken, A Taste of Honey offers viewers much more than that. While tackling major taboo topics and representing the realities of working-class life, Delaney was also able to explore love, desire and relationships with absolute artistry.
The Working-Class Joy of Blackpool
One of the ideas captured in A Taste of Honey is Blackpool's role as a beacon of hope, pleasure and escape for the working-class. When Helen (Jo's mother) is swept away on a trip to the seaside with her new husband-to-be and his friends, Jo insists on tagging along. Although she is busy sulking about her mother's new marriage plans and doesn't appear to feel much joy at all, the film persists to represent Blackpool as a place of fun and fantasy.
While the film is black and white, as an audience we suddenly feel a sense of colour when the group arrive in the town. The music picks up and the contrast of a busy promenades full of well-dressed folk in contrast to the dark slums of Salford are notable. People from the north of England and across the UK have been holidaying in Blackpool since the dawn of the 1900s, and while concepts of fun have transformed over time, that remains the case in the modern day.
Women and Their Complexities
Womanhood is one of the most poignant themes explored in Delaney's breakthrough film, co-written and co-produced with Oxford-alumni director, Tony Richardson. While his experience and interest in her bold narrative made the film's existence possible, it was Delaney's insights as a working-class woman that allowed it to stand out from other New Wave Classics. Despite her success, she was often underestimated by the male-dominated media world who treated her as a curiosity. One interviewer for ITN in 1959 asked her how much help she had in writing her play as if it were impossible for a young northern woman to write something remotely successful by herself.
Delaney's strength of character pervades A Taste of Honey, depicted by her fierce protagonist and her even fiercer mother. Their relationship is wrought by the feeling of hopelessness that riddles their lives, often being the root of any conflict between them. Played by Liverpool's Rita Tushingham in her breakthrough role, Jo is unhappy with the lot she's been lumped with, and her mother, acted by Dora Bryan, is equally dismayed by her inability to hold down a husband.
Despite their lack of wealth or status, the two women find power in their ability to seek pleasure – whatever that taste of honey might look like.
---
Beth Barker is a writer from Blackpool. As well as her work as a copywriter, she co-hosts the Up North Books podcast, shining a spotlight on the underrepresented world of northern literature. Furthering that passion, she currently writes a monthly column for NRTH LASS, spotlighting new books from northern women throughout 2021. Beth can often be found hosting literary events and recently judged this year's Portico Prize longlist – a prestigious award for books that best represent the spirit of the North. She's currently working on her first novel about the lives of working-class women in Blackpool.
Follow Beth on Twitter: @bethrdb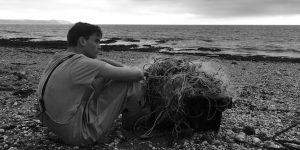 By Stuart Holmes Each year, millions travel across England's spectacular coastline, from Cleveleys to Cornwall, seeking escapism. We really do like to be beside the
Read More »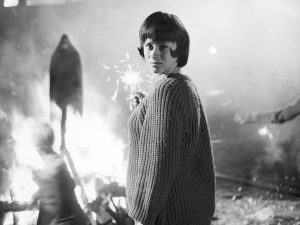 By Beth Barker At just 19 years old, Shelagh Delaney wrote her first play – A Taste of Honey (1958). Born to working-class parents in
Read More »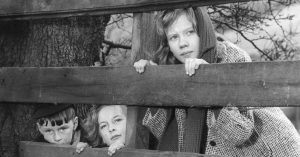 By Billy Burton I can't remember when or how I first found out about Whistle Down the Wind, Bryan Forbes' timeless and endearing classic about
Read More »