By Harry Whitworth
Following a season of critical acclaim which boasted a rare, unanimously voted Palme d'Or, two BAFTAs, and four Academy awards, Bong Joon Ho's Parasite (2019) had set the high-water mark for 'world cinema' in the Anglosphere. Having won the Oscar for both Best Picture and Best Director, he had surpassed mainstream giants like Scorsese and Tarantino in their own backyard. It was his acceptance speech at the Golden Globes however, where the director took the opportunity to leave a lasting impression. His words: 'Once you overcome the one-inch-tall barrier of subtitles, you will be introduced to so many more amazing films.'(1) This is an understatement of grandiose proportions, given that modern cinema as we know it has been built upon a storied pantheon of international filmmakers. And the further inspection of this fact is essential for the English-speaking lovers of cinema to love cinema more.  
One such director I would draw attention to is Federico Fellini, one of the most influential filmmakers of all time and the 'maestro' behind La Dolce Vita (1960) and 8½ (1963). Certainly, those two films are the directors' most iconic, most heralded works – the films that now rotate on a conveyor belt of 4K re-releases, crown-jewels of any 'Fellini season.' On a personal note, 8½ was the last film I attempted to watch before I went off to film school, and every single time I tried, I fell asleep within the first half-hour. My attention span was, and still is, quite atrocious – an embarrassing admission at my first interview for the course. Soon enough, however, it came time to write my dissertation, and I thought I'd chance it on Fellini. But this time, I was prepared – I'd watched the director's previous seven and a half films. And then I watched 8½, and something clicked. Now, I don't expect anybody else to subscribe to my methodology – the notion that one should experience an artists' work chronologically is a pleasure for the fanatic and a chore for the uninitiated. Ask any Beatles fan. I would wager however, that as fellow residents of a small seaside town, Fellini's first critical darling, the lesser-known I Vitelloni (1953), offers something unique to our cultural experience. And if anything has the potential to captivate us, it is that which we can relate to, regardless of the cosy, sleep-inducing effects of black-and-white celluloid film.
I am of the belief that the identification with our protagonists is the quintessential aspect of cinema. It is that which immerses us in the adventure, regardless of how outlandish said adventure may be. In film noir, we empathise with the detective because we discover and decode the clues with him (2) – in this way, we are the detectives. And in I Vitelloni, Fellini places his adolescence on screen for all to see, in a re-imagining of his hometown, Rimini (3). A provincial seaside town in post-war Italy, rife with carnivalesque decadence but none of the allure, we follow a group of young men with long lives ahead of them, faced with the prospect of what kind of men they want to become. We see the archetypes familiar to all of us who've grown up in such a place. Comedians, dreamers, and drunken detours. Those who pine for a life of stardom, and those who buckle under the pressure of family life. And we see all of this through the eyes of Moraldo, the on-screen surrogate to Fellini. As such, some critics argue that I Vitelloni is Fellini's most-imitated film (4), given that it predates and subsequently influenced the popularity boom of the often-autobiographical, coming-of-age genre. I disagree. In a lesser directors' hands, this script could've been a kitchen-sink drama, or a saccharine product of nostalgia. The film is neither – it retains lightness, despite how condemnable the characters' actions are. And the lead gang are far past boyhood. They've come of age, but they haven't matured – this is the crux of the film.
Of course, there is some doubt as to how authentic I Vitelloni is to the directors' own life given his natural penchant for storytelling (5), but does this truly matter? Regardless, Fellini presents a town that feels truly lived in – it's tone oscillates between breezy and stoic, symptomatic of Italian Neorealist cinema (look no further than Bicycle Thieves) but also life, generally. Likewise, the director adheres to his own rules of storytelling, an episodic structure of seemingly disconnected segments in place of what we may describe as an organised journey. Nevertheless, despite these affectations, we may still describe Fellini as a 'moralist' filmmaker, and this shines through as the director strips back the social veneer of each of the respective vitelloni (roughly translating to 'layabouts') over the course of the film to reveal the shallow subterfuge hidden beneath their exterior guises (6). Here is a film for those of us familiar with the end of youth in a small town, be it seaside or suburbia, and for us whose  ambitions outweigh our personal histories. There are many of us out there who feel the same, be it England or Italy. We've seen these kinds of people before. And in effect, this is how the 'barrier of subtitles' can be broken – not through commitment to the artform, but through our identification with the lives of others.
Harry is a Blackpool-based graduate of the University of Westminster's film school, specialising in screenwriting and narratology, with a particular interest in Jung's analytical psychology and its associated implications on folklore and modern storytelling. From his tenure at University, he has also attained experience in film production (fiction and documentary), mainly in the capacities of editing, sound, and production design. In 2021, Harry was a member of the art department for the award-winning 'Mattress Man' commercial, which won best production design and best overall commercial at the NAHEMI-Kodak commercial awards.
Notes
Strause, J. (2020). Golden Globes: Bong Joon Ho's "Parasite" Wins Best Foreign-Language Film. [online] The Hollywood Reporter.  

Borde, R. Chaumeton, E. (2002). A Panorama of American Film Noir (1941-1953). Les Editions du Minuit. p. 120

Bondanella, P.E. (1992). The cinema of Federico Fellini. Princeton (N.J.): Princeton University Press. p. 9

Kezich, T. (2007). Federico Fellini: His Life and Work. Translated by M. Proctor. London: I.B. Tauris. p. 137

Fellini, F. and Quigley, I. (1996). Fellini on Fellini. New York: Da Capo Press. p. 51

Bondanella, P.E. (1992). The cinema of Federico Fellini. Princeton (N.J.): Princeton University Press. p. 22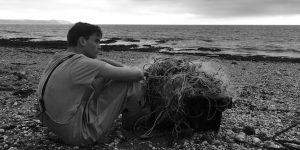 By Stuart Holmes Each year, millions travel across England's spectacular coastline, from Cleveleys to Cornwall, seeking escapism. We really do like to be beside the
Read More »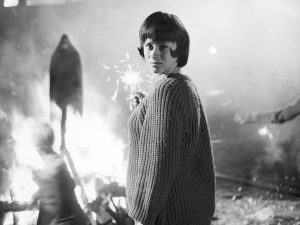 By Beth Barker At just 19 years old, Shelagh Delaney wrote her first play – A Taste of Honey (1958). Born to working-class parents in
Read More »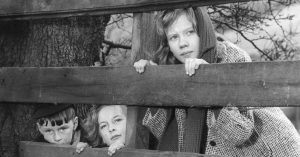 By Billy Burton I can't remember when or how I first found out about Whistle Down the Wind, Bryan Forbes' timeless and endearing classic about
Read More »